Dr. Steve Zou
email: steve@minetechint.com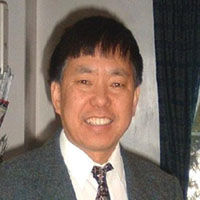 Dr. Steve Zou, Ph.D., P. Eng., has been an associate with MineTech since 1997.
Dr. Zou has over 20 years of professional experience in surface and underground mining. He has comprehensive knowledge in the fields of rock mechanics and ground stability control, with expertise in tailings disposal and mine backfill. He provided services to Kidd Creek Mine, Placer Dome, Pioneer Coal, CBDC Phalen Mine, the former CBCRL, and other companies in Canada and China. Dr. Zou is a professor at Dalhousie University.
See also Dr. Zou's homepage, and a list of his recent publications.