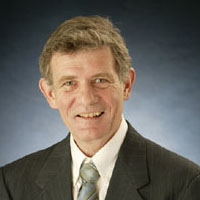 Patrick Hannon M.A.Sc, P.Eng., FCIM, founded MineTech in 1989. He retired from full-time work at MineTech in 2015.
He received a Senior Mining Technician diploma from the Haileybury School of Mines in 1968, a Bachelors of Applied Science from Queen's University (Kingston) in 1972, and a Masters of Applied Science from the Technical University of Nova Scotia (now Dalhousie University) in 1987.
His experience includes mineral exploration management and production (both surface and underground), as well as regulatory work with the Nova Scotia Department of Labour and Nova Scotia Department of Natural Resources. His work history before coming to MineTech includes:
1972 to 1983 - Atlantic Regional Manager with Esso Resources
1983 to 1987 - Manager of Mining Engineering with the Nova Scotia Department of Natural Resources
1987 to 1989 - Chief Mining Engineer with ACA Howe Canada
Notable projects at MineTech have included acting as expert witness for Seabright from 1988 to 1992, managing the Bishop magnetite mine in Stephenville, Newfoundland from 1994 to 1995, and assisting both the government of Nova Scotia and the government of Malaysia in drafting underground coal mine safety regulations.