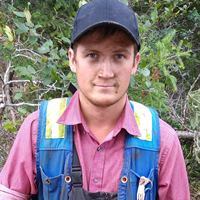 Martin Corbett, B.Eng., P.Eng., joined the MineTech team in 2019. He graduated from Dalhousie University in 2016 with a Bachelor's in Mineral Resource Engineering.
Prior to joining MineTech, he worked on a number of exploration and development projects across Canada. His work includes:
Core and geotechnical logging, sample collection, and XRF analysis on vein and disseminated gold deposits in Nova Scotia.
Mapping and sample collection of basalt hosted zeolite mineralization in Nova Scotia.
Prospecting for rare phosphate mineralization in the Yukon.
Conducting a trenching and bulk sampling program for a fault vein hosted galena and amethyst occurrence in Newfoundland.
At MineTech, Martin primarily performs technical oversight of the blasting operations at a local quarry.